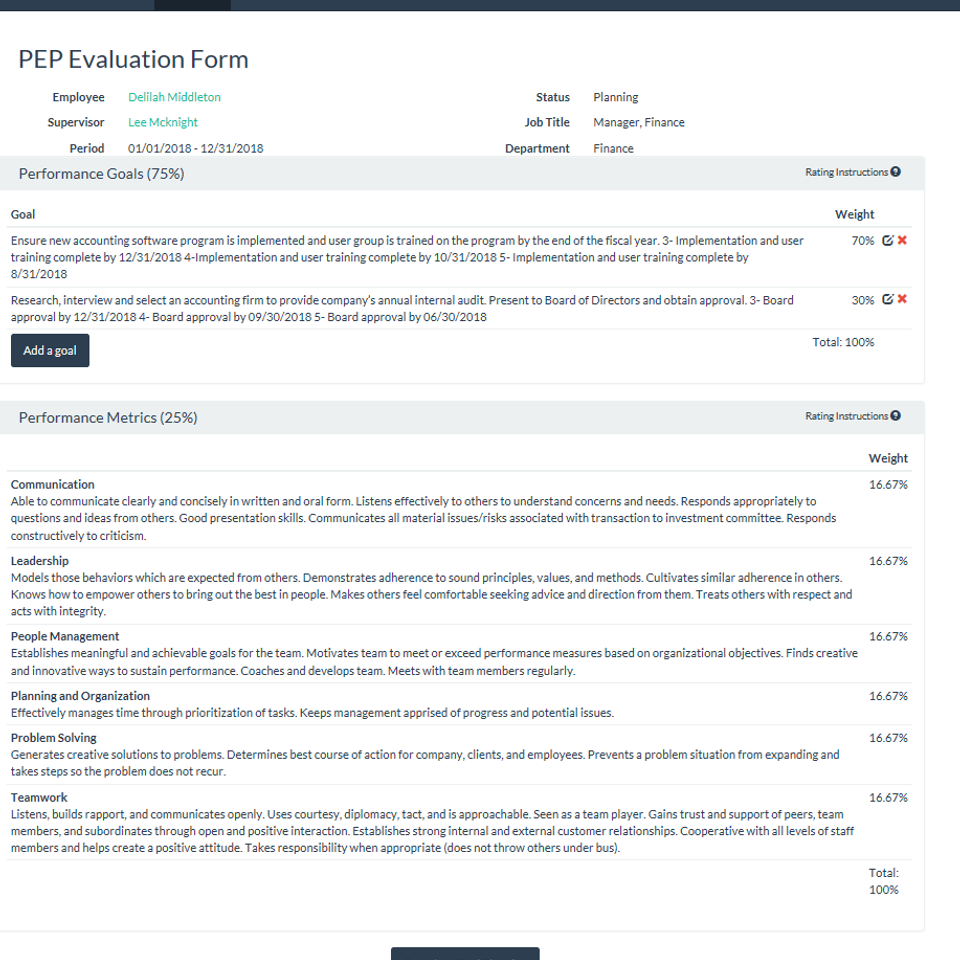 Employee Performance Appraisal Software
For coaching and developing employees in the workplace, continuous feedback needs to be an integral part of HR performance management, especially for employees who work from home or out in the field.
PEP Software
was created for the purpose of mentoring employees to
improve employee performance through better communication and continuous performance feedback
. Whether you need help coaching an employee with a negative attitude or want to improve competence, our employee performance evaluation software will help by focusing on the relationship of your manager and employee to increase employee performance..
Contact us online
or by phone at
(800)674-7748.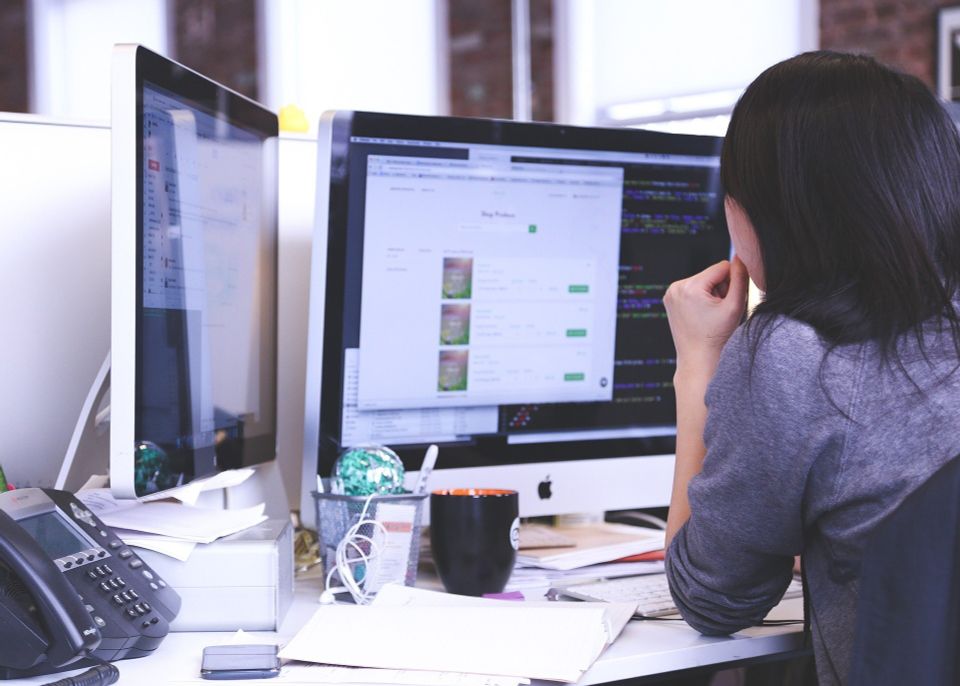 Coaching Remote Employees
With the recent shift to remote employees, we have seen many managers who wonder how to build their relationship to effectively manage and mentor employees who work from home.
We
have created a performance appraisal process that creates continuous feedback as part of performance management. The process is best shown through our video about the
PEP performance evaluations software
.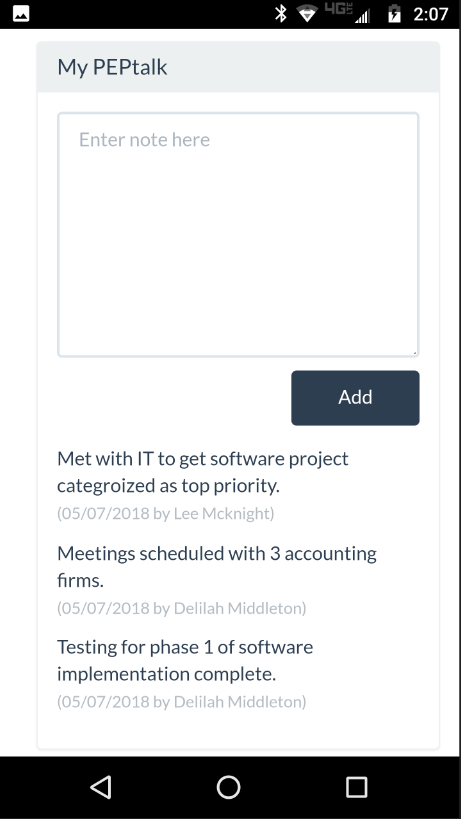 Mentoring Employees through PEPtalk
PEPtalk is a 24/7/365 coaching tool that allows constant communication between managers and employees. It is an effective method of managing employee performance by allowing a continuous conversation about goals and their progress toward achievement. It is mobile-enabled and provides a record of performance appraisals to prevent surprises for both employees and managers. This performance appraisal software is a simple plug-and-play system, making it easy for both management and employees to use. 
Continuous Instructive Feedback
One of the most important parts of our employee performance evaluation software is continuous performance feedback. When employee reviews are left to only one time per year, it is difficult to know how to best manage and help employees who work remotely to achieve their goals and obtain success. Additionally, instead of resolving a performance issue when it arises or clarifying an area of concern, employee management only happens when there are serious problems.
Our solution allows for immediately coaching employees to improve performance.

Help Your Employees Succeed

⭐️⭐️⭐️⭐️⭐️
If you are unsure how to manage remote workers, consider our employee performance review software. You can learn more through video demonstrations on our
media page
and see our most
commonly asked questions on the FAQ page
. Don't hesitate to contact us at (800)674-7748 or
online
to get set up!